2 Vintage Blow Molds 30 Xmas Carolers Choir Boy Girl Lighted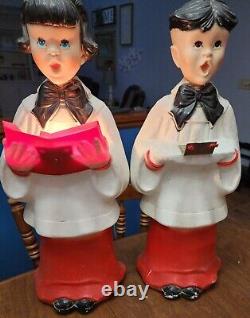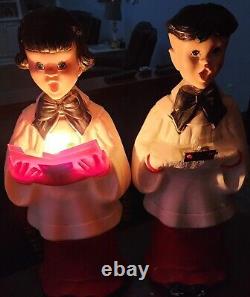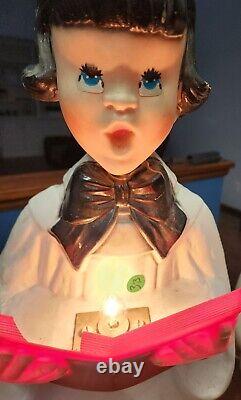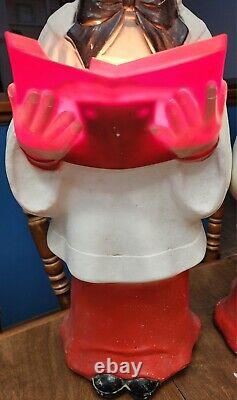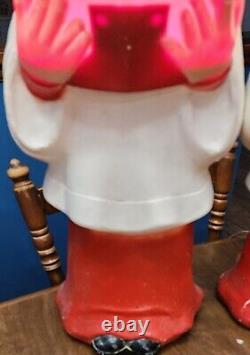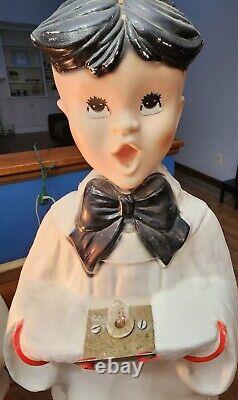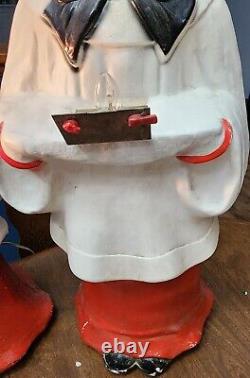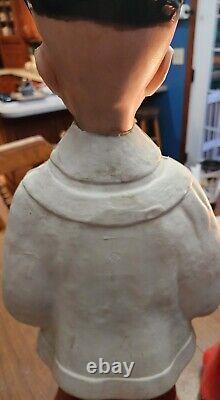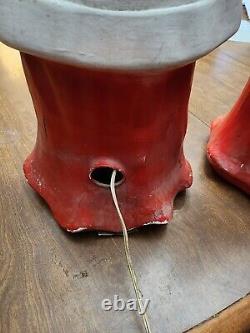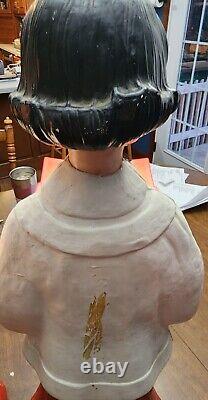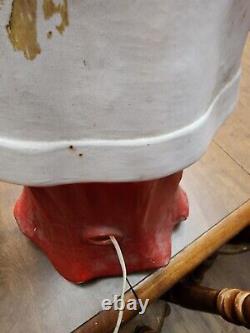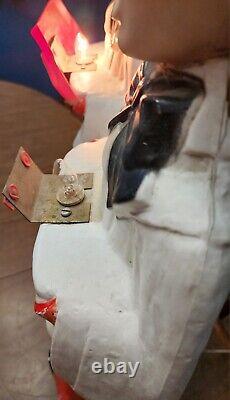 These have been used so yes there is some ware. I took multiple pics so you can see all parts of both boy and girl.
The light didn't work on the boy and the boys choir book is missing. The family said these both had been used last Christmas and both lit up. Could be a bulb the cords are intact. Other than a little ware the paint is still very nice and vibrant on both. The very bottom of the boy has some duct tape on it.
They could have added it to help level it or it may have a crack. I didn't want to take it off. These are 30 inches tall.