Big yard signs Peanuts Charlie Brown Christmas lawn décor Set 5pcs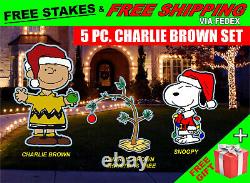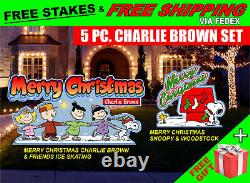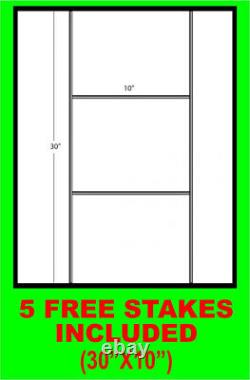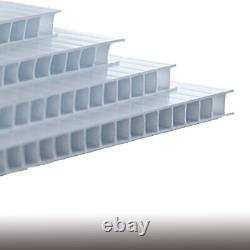 CHARLIE BROWN CHRISTMAS - 5 PIECE PACKAGE DEAL! CHARLIE BROWN W/SANTA HAT - 38"H x 25"W.
CHARLIE BROWN CHRISTMAS TREE - 28"H x 25"W. SNOOPY AS SANTA - 28"H x 20"W. PEANUTS GANG ICE SKATING - 24"H x 47"W. SNOOPY & WOODSTOCK DECORATING - 29"H x 32"W. PLUS 5 FREE STAKES (30"X10"). Yard decorations are made out of weather resistant WATER PROOF 4mm thick corrugated plastic.
High Quality Digitally Printed Graphic durable outdoors for years to come. Display it anywhere with the method of your choice.
Check out our other listings.