Vintage Blow Mold Children Nativity Set 10 Piece General Foam NO LIGHTS READ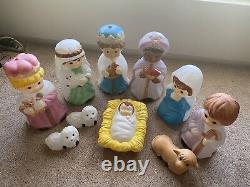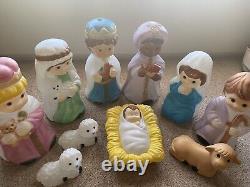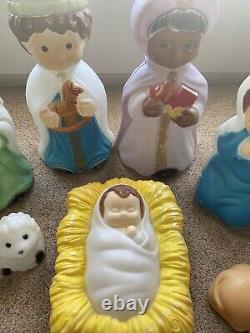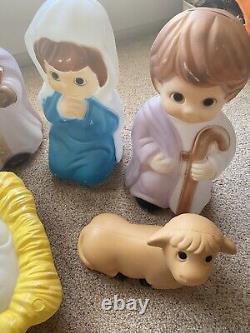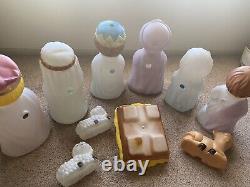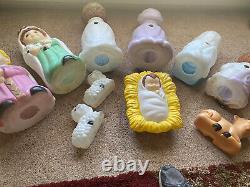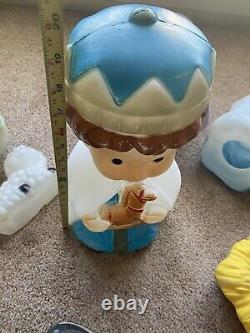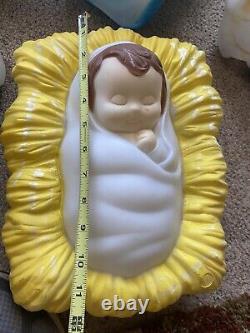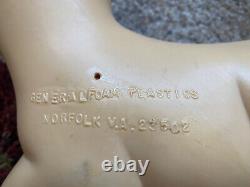 There are no lights with this set. Set shows normal signs of wear for age. All just washed and ready to use. This vintage 10-piece children nativity set from General Foam is a perfect addition to your holiday decorations. The asymmetrical shape of the figures adds a unique touch to the set, which includes baby Jesus, Mary, Joseph, the wise men, and more. Made from durable plastic, this set is suitable for both indoor and outdoor use and can be placed on porch, balcony, flower bed, or lawn. Each figure features intricate details. This original 1996 blow mold set is a must-have for collectors and fans of religious themes.
Celebrate the Christmas season with this beautiful nativity set that will surely bring joy and warmth to your home.