Vintage Christmas Candles Light Up Outdoor yard Display wood base 34 inch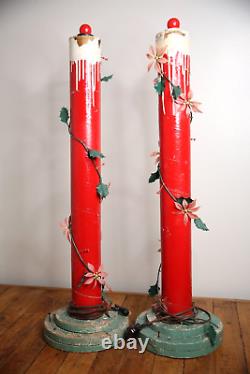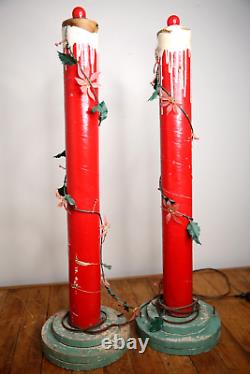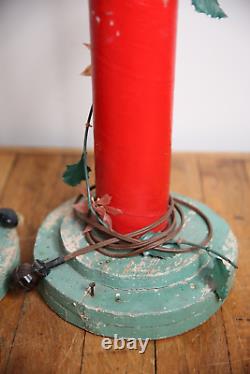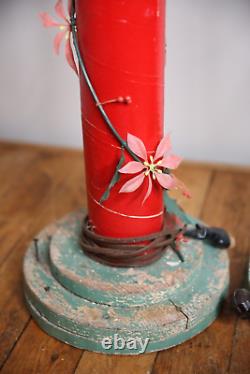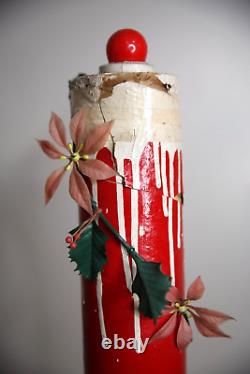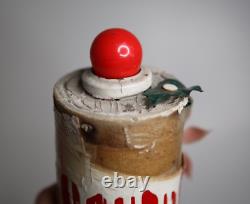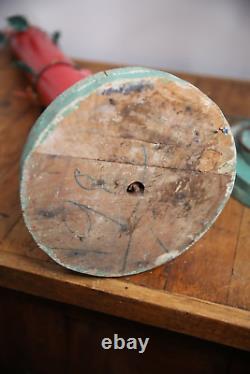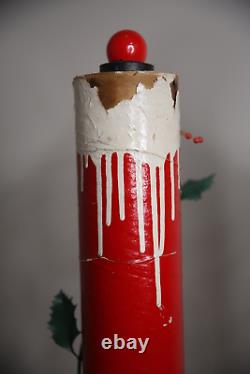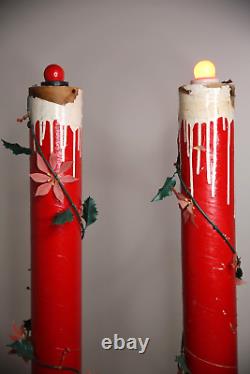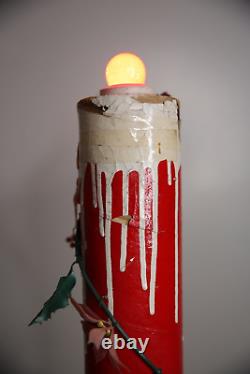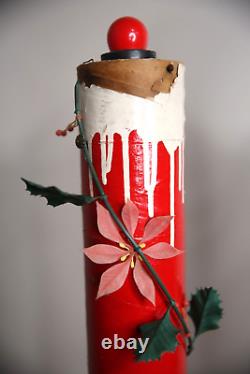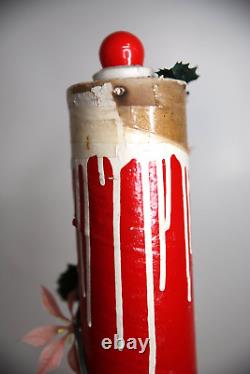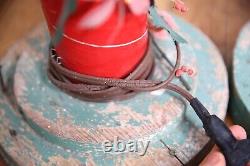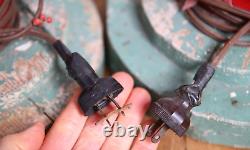 THESE ARE VERY UNIQUE HAND MADE LIGHT UP CANDLES WITH WOOD BASES. EACH IS APPROX: 34" TALL X 10" WIDE AT BASE. BOTH HAVE ORIGINAL RED LIGHT BULBS. THE ONE LIGHT I TESTED AND WORKS BUT THE OTHER I DID NOT PLUG IN BECASE THE CORD IS CRACKING AND BRITTLE.
THAT CORD NEEDS REPLACED AND THE LIGHT BULB MAY NEED REPLACED AS WELL. THESE SHOW SCRATCHES, SCUFFS, MARKS, WOOD CHIPS, DUST, SOME WEAR/TARE TO CARDBOARD CANDLE MATERIAL, OLD TAPE, ETC. PLEASE ASK IF YOU HAVE ANY QUESTIONS THANK YOU!